THE PARTY 7
I have no clue what happened on that trip. Please mail me comments and descriptions about these photos.
---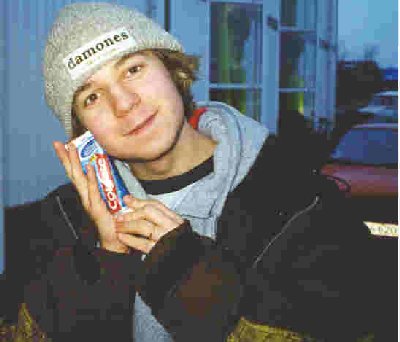 Looks like Lemming/Orange is very happy about the idea of brushing his teeth.

---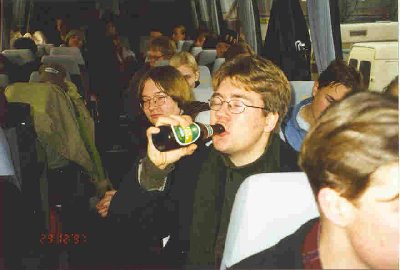 Drinkin on the way there - and back.

---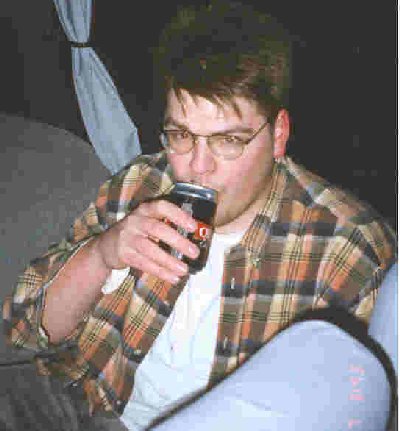 Oh. Virne/Coma drinks. How rare.

---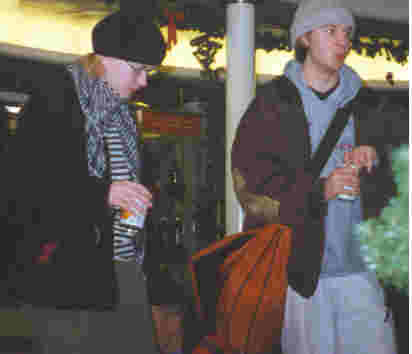 These two are very HiRMU-like persons. Jukka Kauppinen/HiRMU and Jukka Hurmos/HiRMU, sometimes known as Lemming/Orange too.

---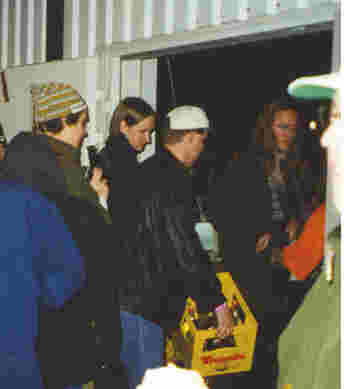 Bringing beer inside the party I presume.

---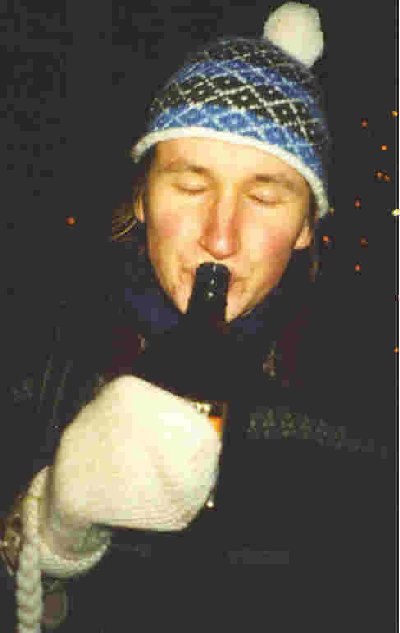 Oh darn. It's so cold, it's so cold....

But drinking must continue, confessed Apatia/Orange.

---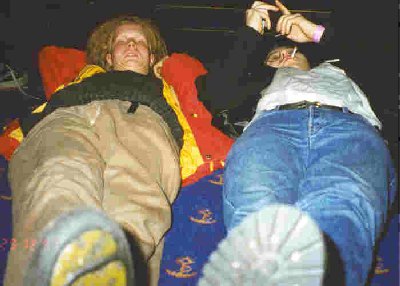 xx/yy and Sivu/Byterapers taking the boat trip as a relaxing experience.

---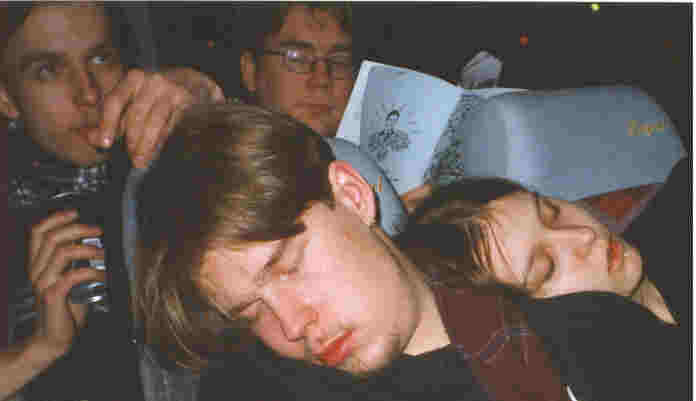 Oh, shhhhh, the babies sleep. Enema/Byterapers with his girlfiend taking a nap while two active sceneduuds are still participating in most excellent hobbies: leftmost guy is drinking while the other reads latest HiRMU-lehti.

---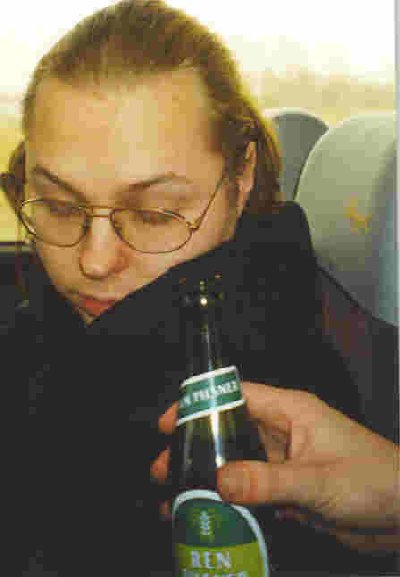 Oh my. Sivu/Byterapers does not drink. HE MUST BE DEAD!

---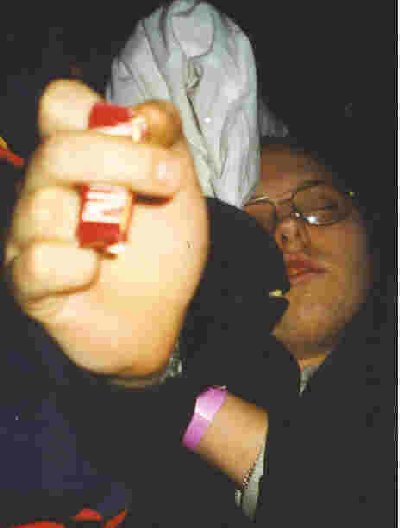 And another sleeping

---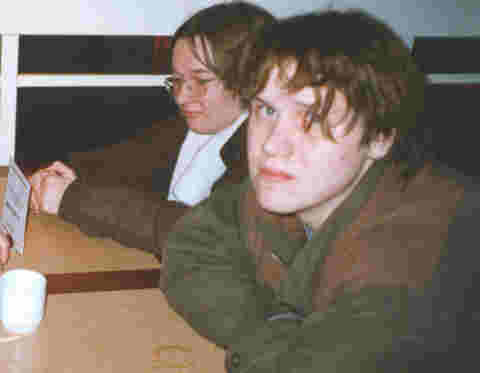 Razorback and Primon are suffering from bus lag.

---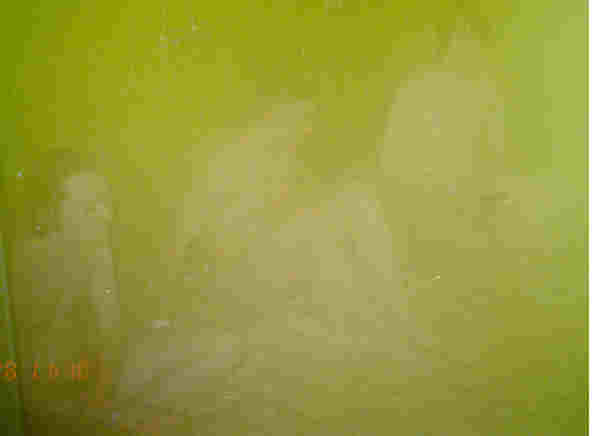 If you use imagination, you will find naked men in shover.

---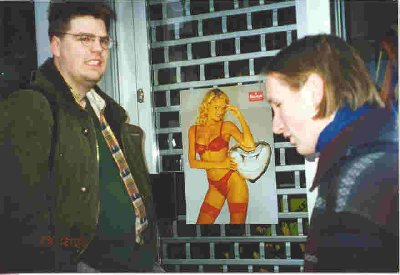 The men from Coma are looking at some real life thingies.

Virne: Apatia, have you ever kissed a girl?
Apatia: No, but I saw one from distance once.
Virne: Why does she wear those red clothes?
Apatia: I don't know. I'm afraid. Let's go home.

---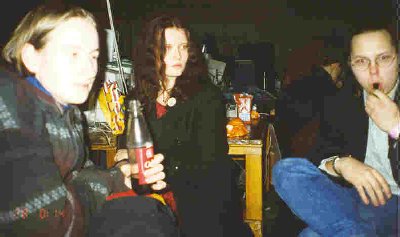 Apatia/Coma, Kakka's woman and Sivu/Byterapers having slow, eventless time.

---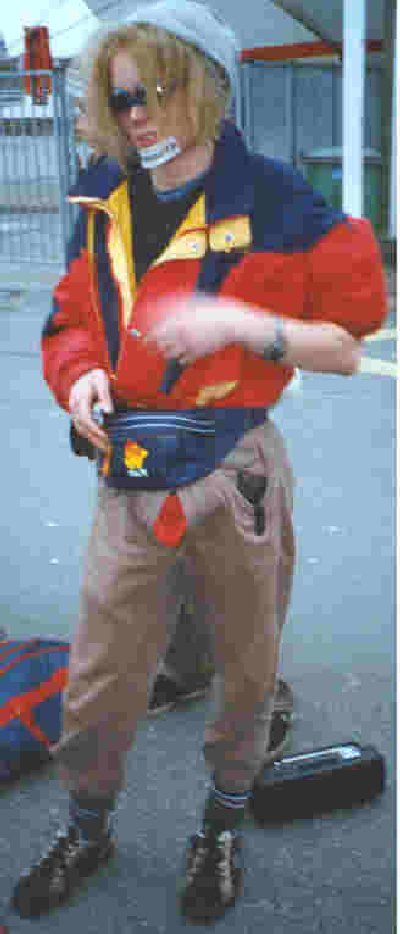 ....huh...

---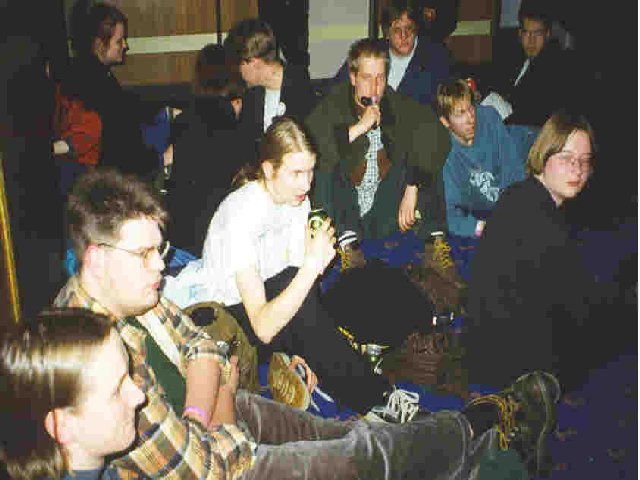 ...coming back or going there... on a ferry anyway.

---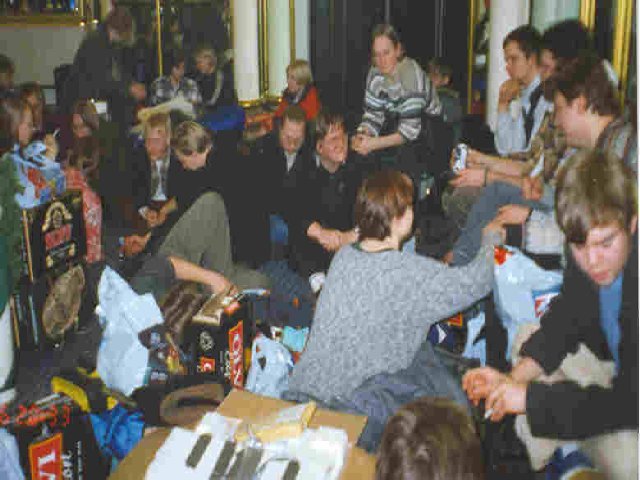 Just like here too.

---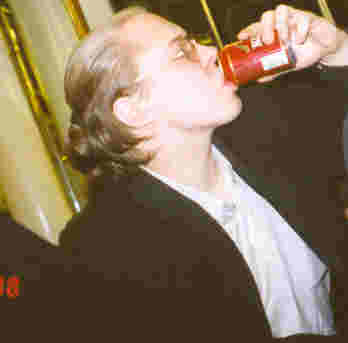 And when I drink beer, I DRINK beer. Sivu/Byterapers.

---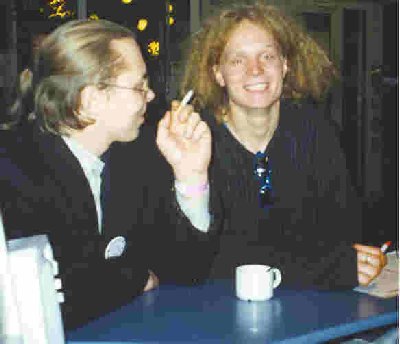 More Sivulike things.

---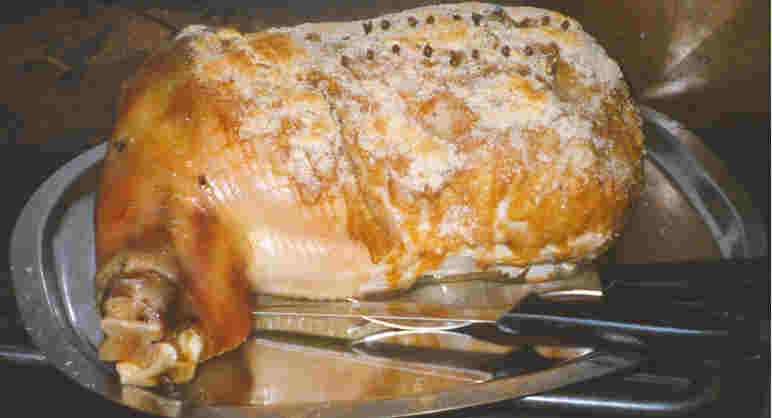 Fastfood.

---
Return to Gallery
Return to (B)Web frontpage